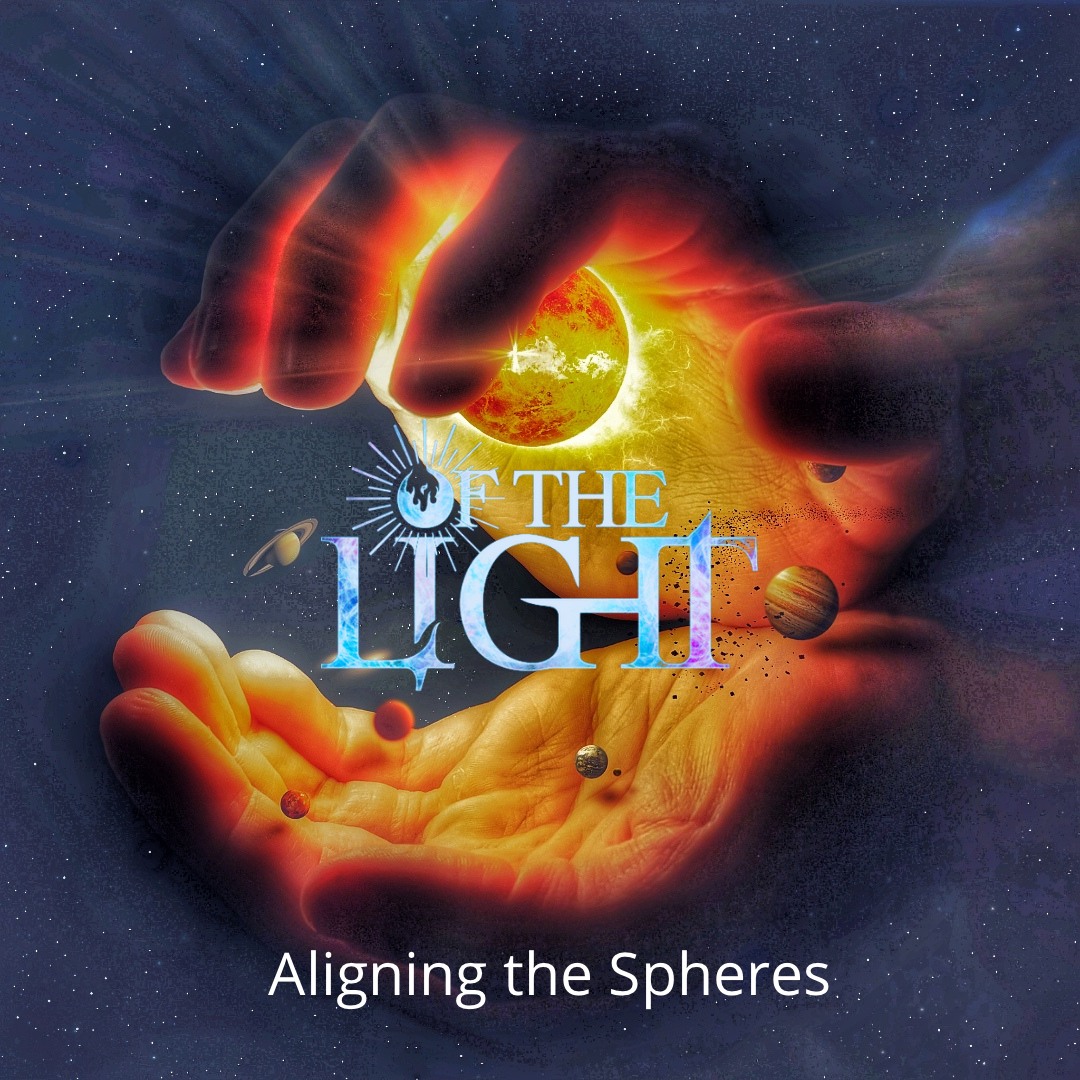 For Immediate Release April 13, 2022
"Aligning The Spheres" -  

Music is said to be a window to the soul. In its most basic form, it's a reflection of an artist's current state of mind and everything they're going through. Greg Telfeian's (former drummer and co-writer of With Daggers Drawn and Pralaya) debut track, which will be released in a series of singles, is no exception — one he's been keeping under wraps, waiting for the ideal opportunity to reveal what he calls a "huge piece of who he is." However, on January 21, 2022, this landmark project, 
Under the moniker 'Of the Light,' this landmark effort is now available on all major streaming platforms.  
'Aligning The Spheres' is a 10-track Alternative Rock/Metal EP that showcases Greg's diverse range of abilities. Gregory Telfeian handled all instruments and vocals, while Zaki Ali, engineer, and multi-instrumentalist, shared lead guitar and bass responsibilities. At Cinderella Man Studios in North Bergen, NJ, Zaki Ali handled additional keys, co-production, and engineering chores. 
With exuberant, overdriven guitar riffs and pummeling percussion that crescendo into a sequence of grandiose, emotionally-charged choruses, the opening tune 'Agree' sets the tone. 

With chugged-out verses that stretch and contract with an undeniable tension throughout, 'Repair' reverberates slivers of influence from A Perfect Circle and Tool.  
'Live On,' the album's final tune, maintains the tension with a particularly groovy intro that blends tom-heavy rhythm work with thick, distorted palm-muted guitars. Once again, Greg's ability to navigate tension and resolve is demonstrated, with dynamic moments that effectively portray the EP's darker lyrical themes. "  
Please email ofthelightband@gmail.com with any media inquiries, including interviews and other press-related matters. 
About the Author | Writer BIO 
Joseph Fanning is a software engineer who works with Enzo Amore (NZO) and his friends Greg Telfeian and Zaki. Greg is a musical metal/rock singer/songwriter in Mahwah New Jersey.  
Zaki Aki is a music recording sound engineer for Cinderella Man Studios in North Bergen NJ. Joe has over 25 years of software development experience in the industry. He's certified in computer programming from Harvard  University  He also Monetizes websites and does SEO to develop the value of websites. 
Currently, he's a graduate student in the Paulson School of Engineering at Harvard's Extension school. He is studying software development and working towards a Master's Degree in Arts. His undergraduate school is Ramapo College of New Jersey.